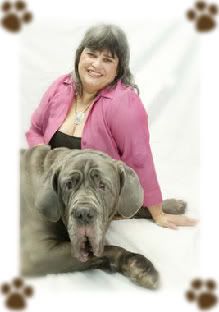 Welcome to the website of Kent-based canine behaviour consultancy, DogPsyche UK.
My name is Jacqueline Bunn (although everybody calls me Jaq!) and I am a professional, qualified canine behaviour consultant covering Kent and the surrounding areas. I am a specialist in molosser breeds, aggression cases, deaf dogs and rescued dogs.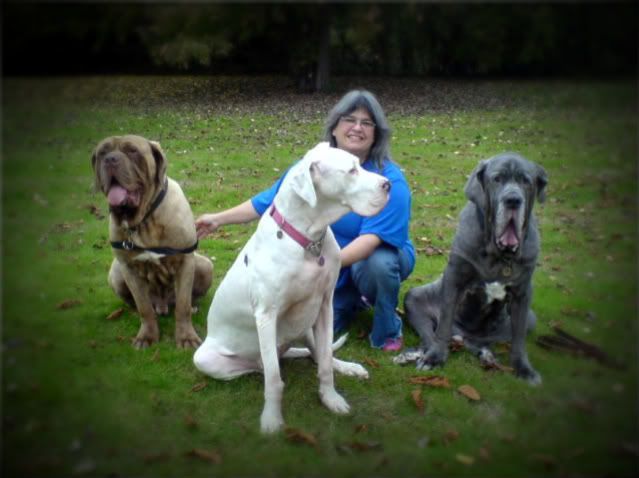 Together with my canine assistant, Sticky, pictured below, I work with dogs who need to 'relearn' social skills with other dogs.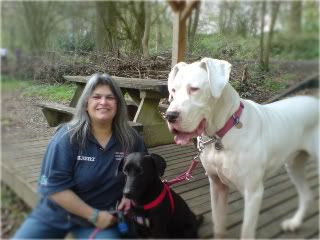 I am a full member of The Pet Professional Guild and hold one of the few canine-specific, academically recognised qualifications available, the BTEC HNC in Canine Behaviour and Training.
I am on a programme of continued professional development and currently studying a Level 5, foundation degree level qualification, the Advanced Diploma in Canine Behavioural Management.
Continued professional development (CPD) is essential and I currently average over 1500 hours per year keeping up to date with current research into canine behaviour through professional memberships, networking and attending / giving presentations, talks, lectures, workshops and webinars.
Combined with almost 40 years experience of living and working with dogs as well as a commitment to continued professional development, my aim is simple; to help dogs.